Wealth e-Office Key Features
Freedom from Time Killing Work !
Auto uploading of Data from MF RTAs (Sundaram, Karvy, FT & Cams), we are the first Mutual Fund software in India
All in One Software
It's all about cost cutting !!! No need to buy Different software for MFD Business, All Asset classes, Goal Tracking, CRM, Financial Planning in one Mutual Fund software for Distributors.
Advanced Financial Planning Software
Wealth eOffice have inbuild Financial Planning Software!!! Global Standard Financial Planning Software helps you to Increase Revenues, generate 30+ pages Financial Plan.
Goal Tracker
It's GOAL GPS, a new concept to tracking client's Financial Goals with live mutual fund market value, It helps in reducing redemptions & acquire more clients.
Automatic Lead Generator
Wealth Eoffice generate leads from clients on behalf of IFA, it's all happen automatically.
Automatic SMS & Email Alerts
This Software is integrate with SMS & Email channels, once you schedule it, the system will automatically sends SMS/Email to MFD's Clients.
It's Online
Online = Anytime !!! Mutual Fund Distributors & Investor can use Wealth Eoffice anytime anywhere 24X7 by any PC, Laptop, ipad, Smart Phone.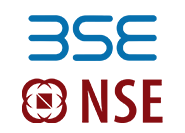 BSE/NSE Integration
Now Buy, Sell & SIP is simple & easy with India's leading Exchange platform integration, get integration done in less than 30 minutes.
© My-Eoffice.com All rights reserved.